GREENCABLE® LIGHT – simple installation
The system consists of an aluminium base incl. a clamping screw, a sealing disc and a cover disc. The surface of the aluminium components is colourless anodised. The stainless steel cables can be routed horizontally, vertically or even crosswise through the spacers and can thus conjure up green patterns on the façades.
Thanks to simple installation and high flexibility in design, the GREENCABLE LIGHT system is very popular and can be extended individually, as well as ensuring longevity and a stylish appearance even during the growth phase of the climbing plants. The trellis structure for climbing plants combines technology and simplicity for façade greening to suit your wishes!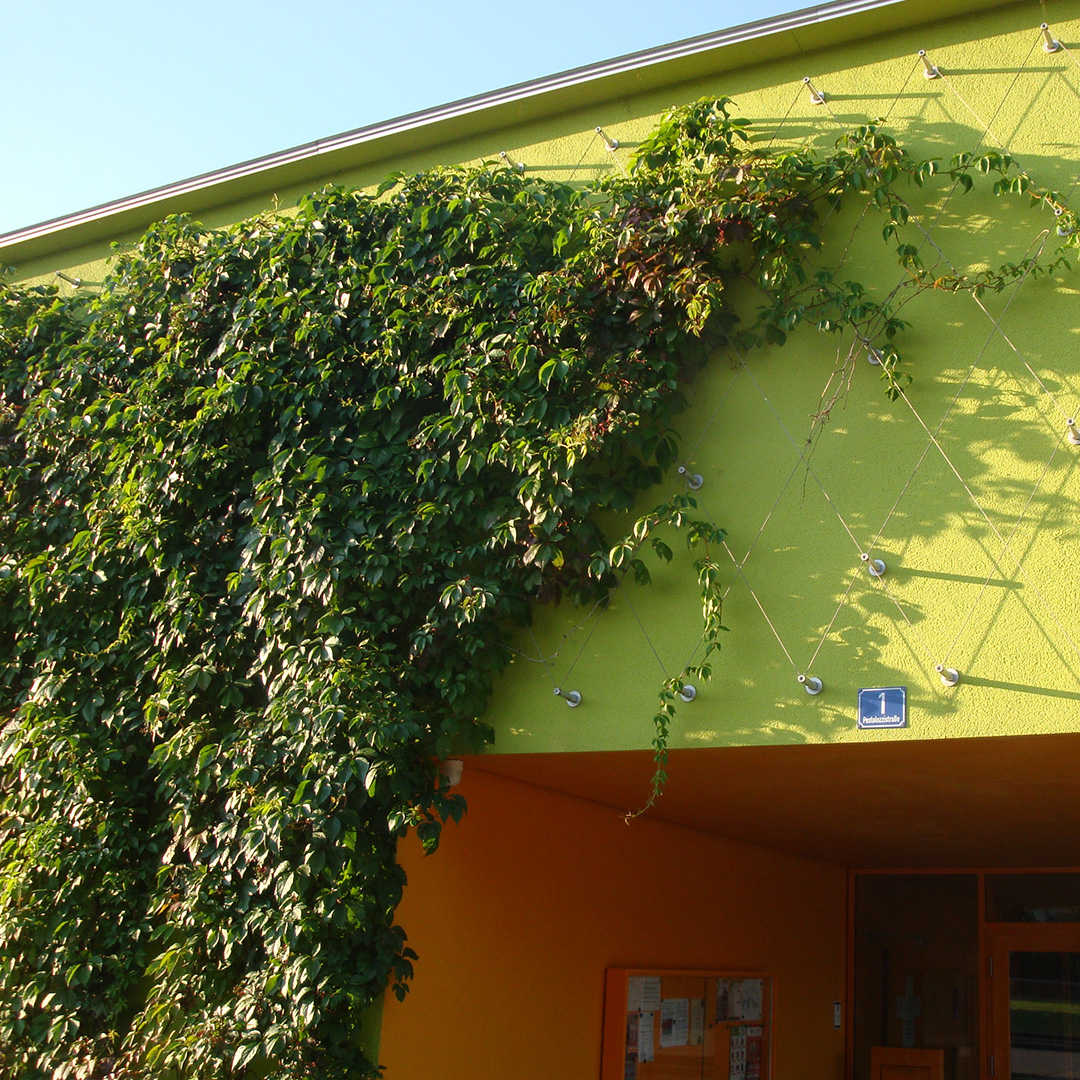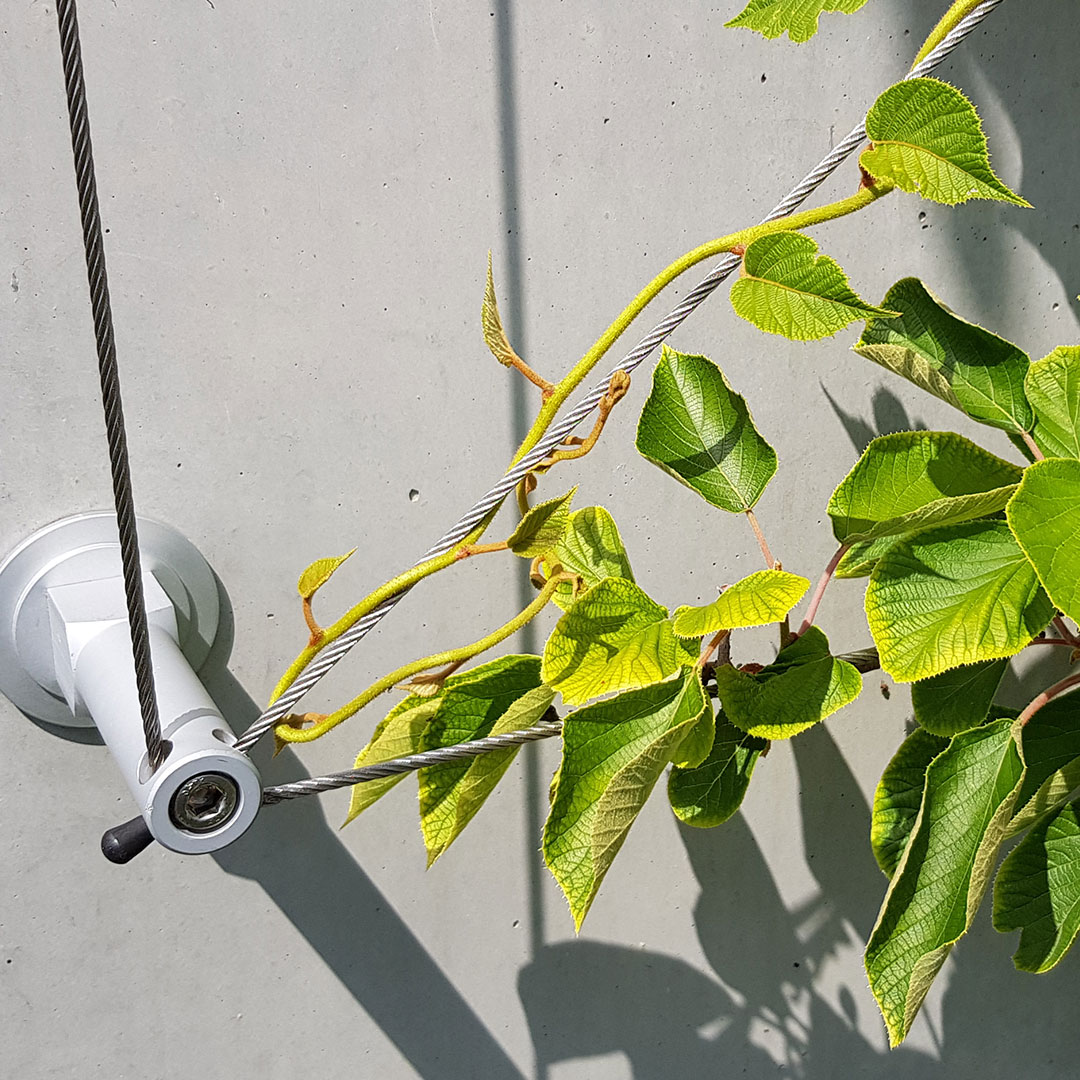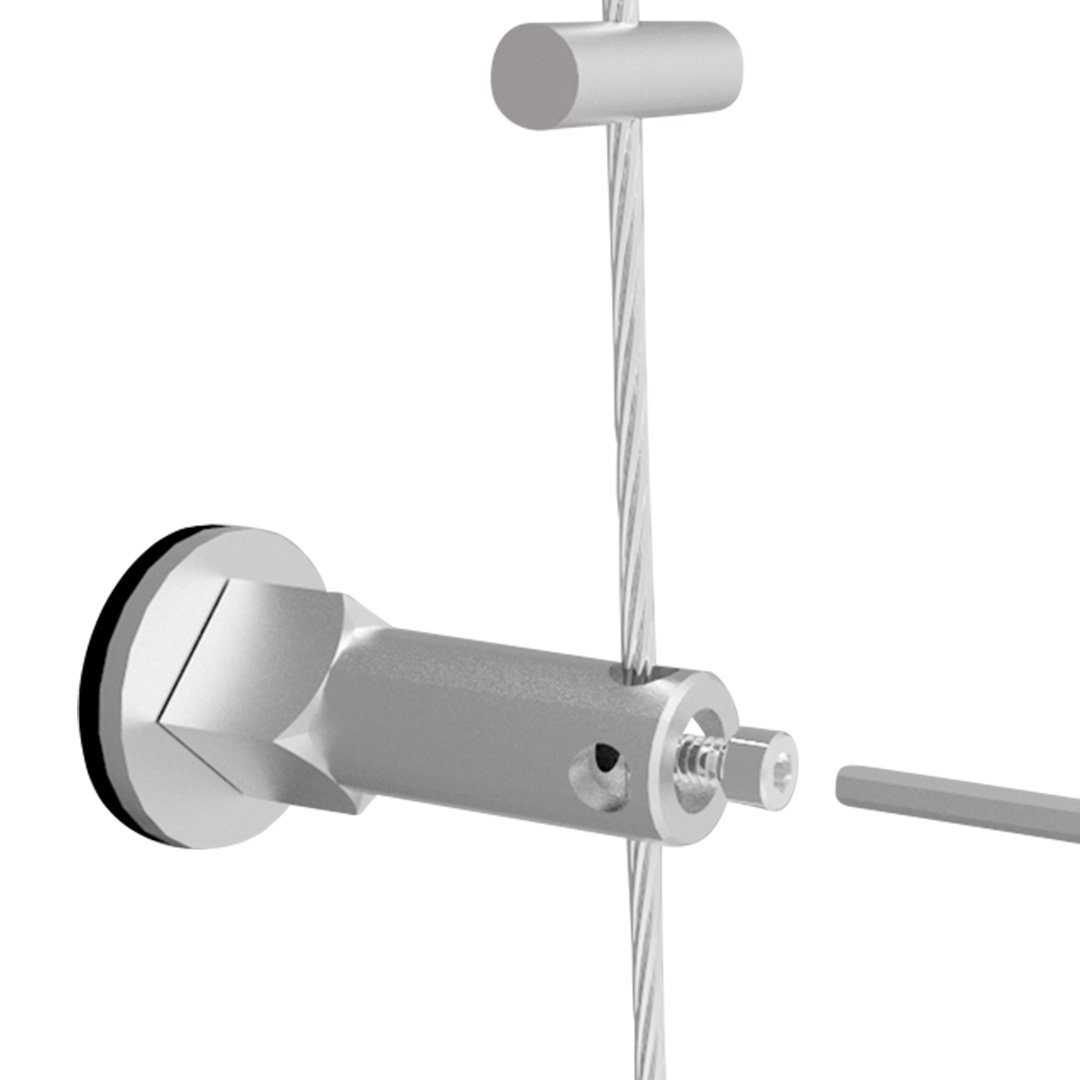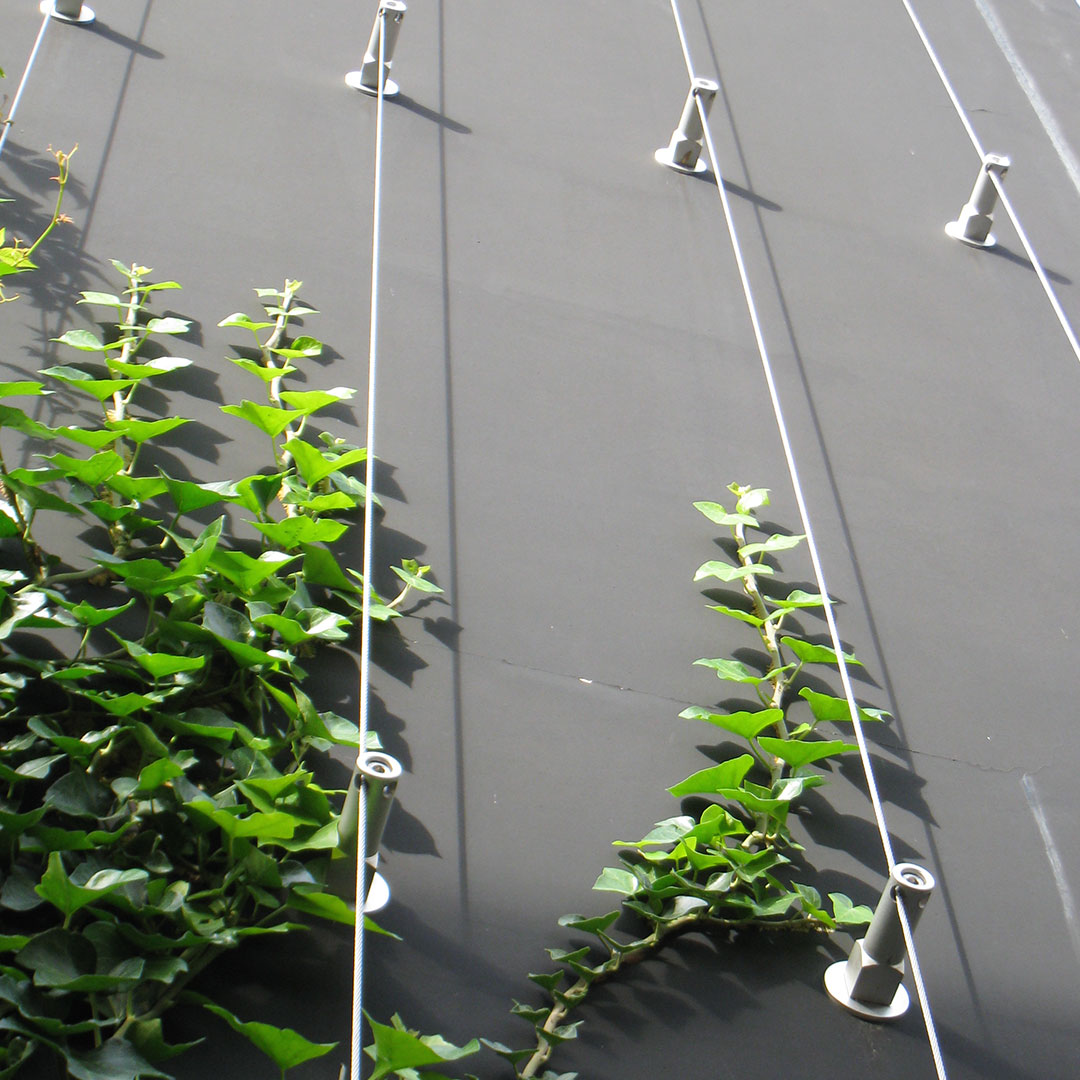 GREENCABLE LIGHT RGL 1000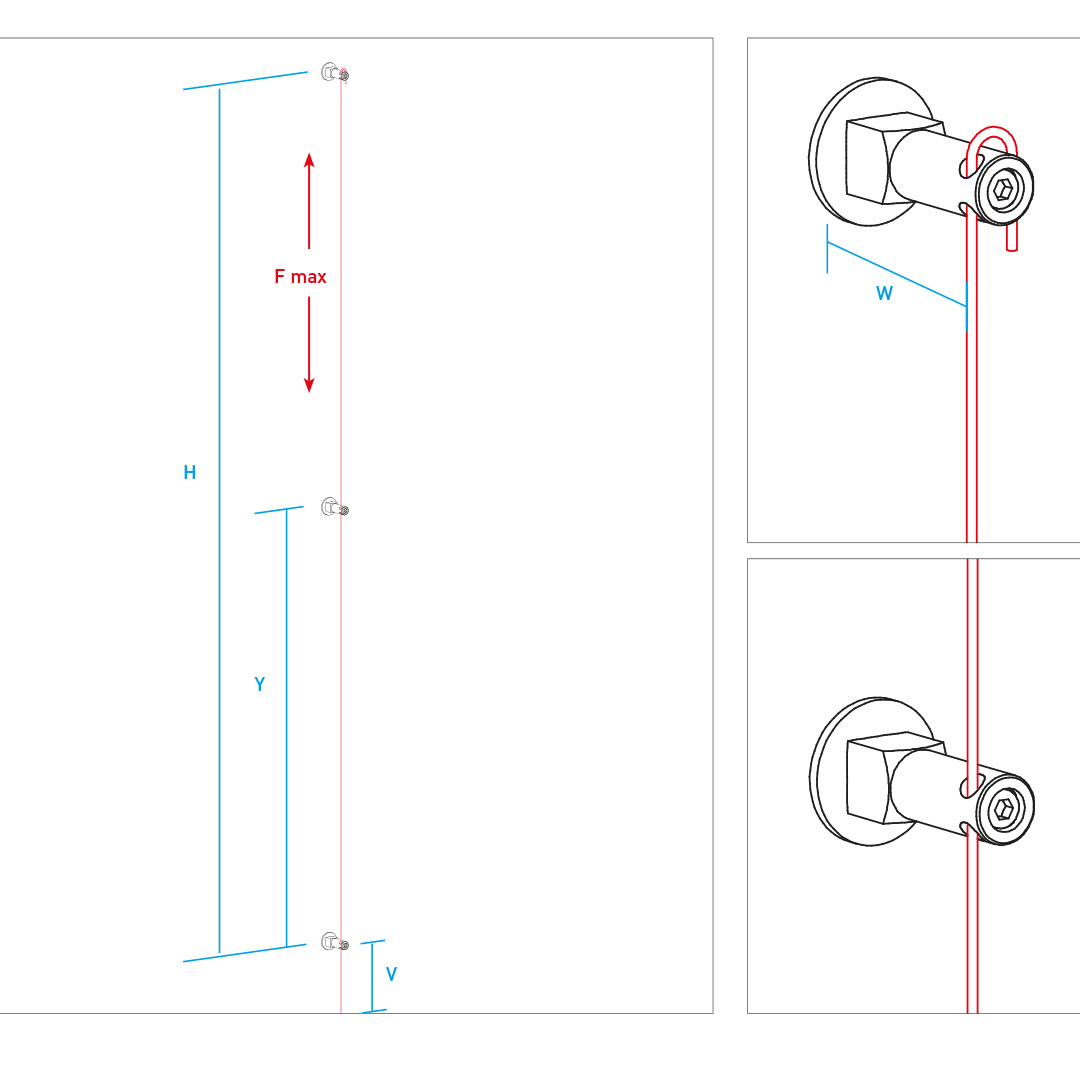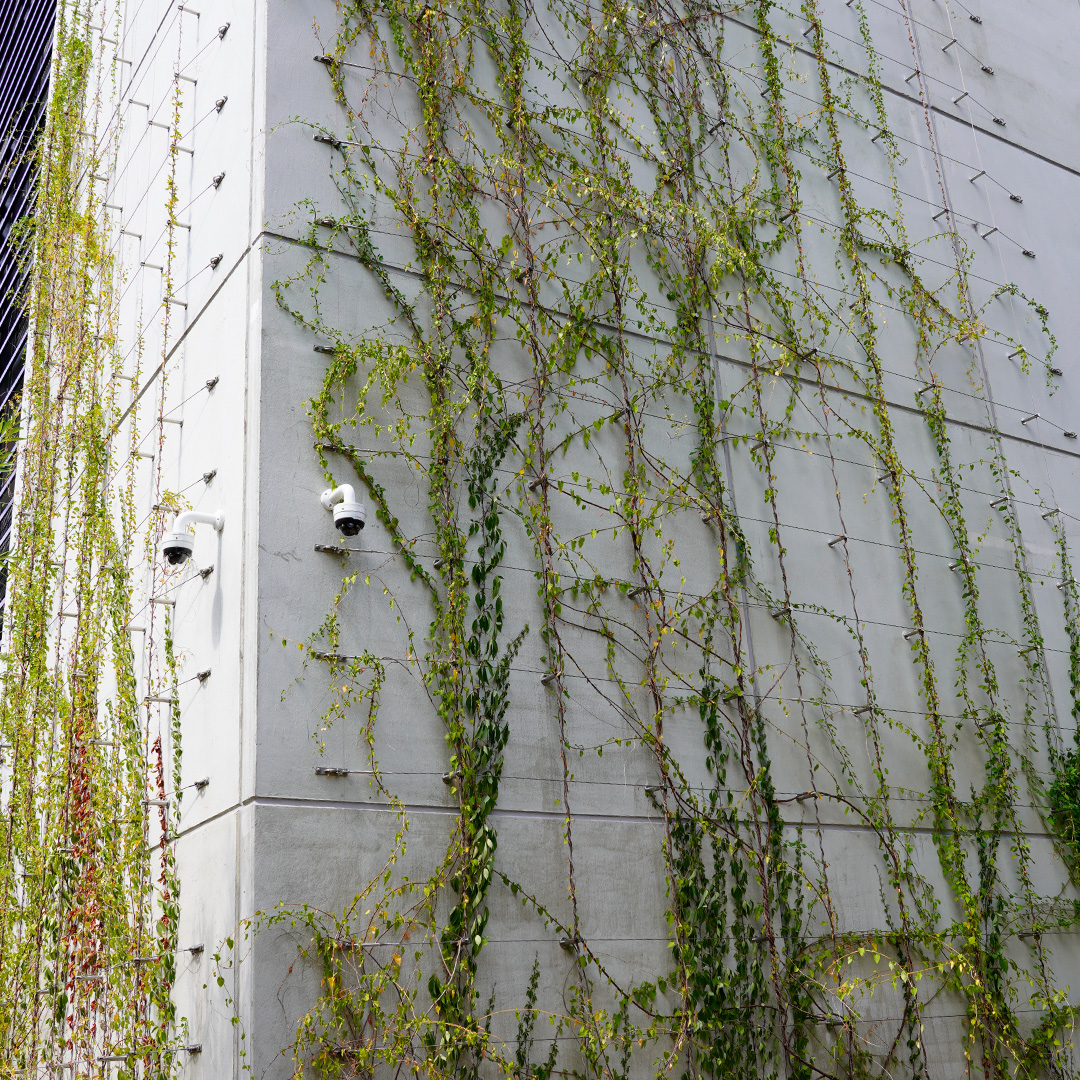 GREENCABLE LIGHT RGQ 1000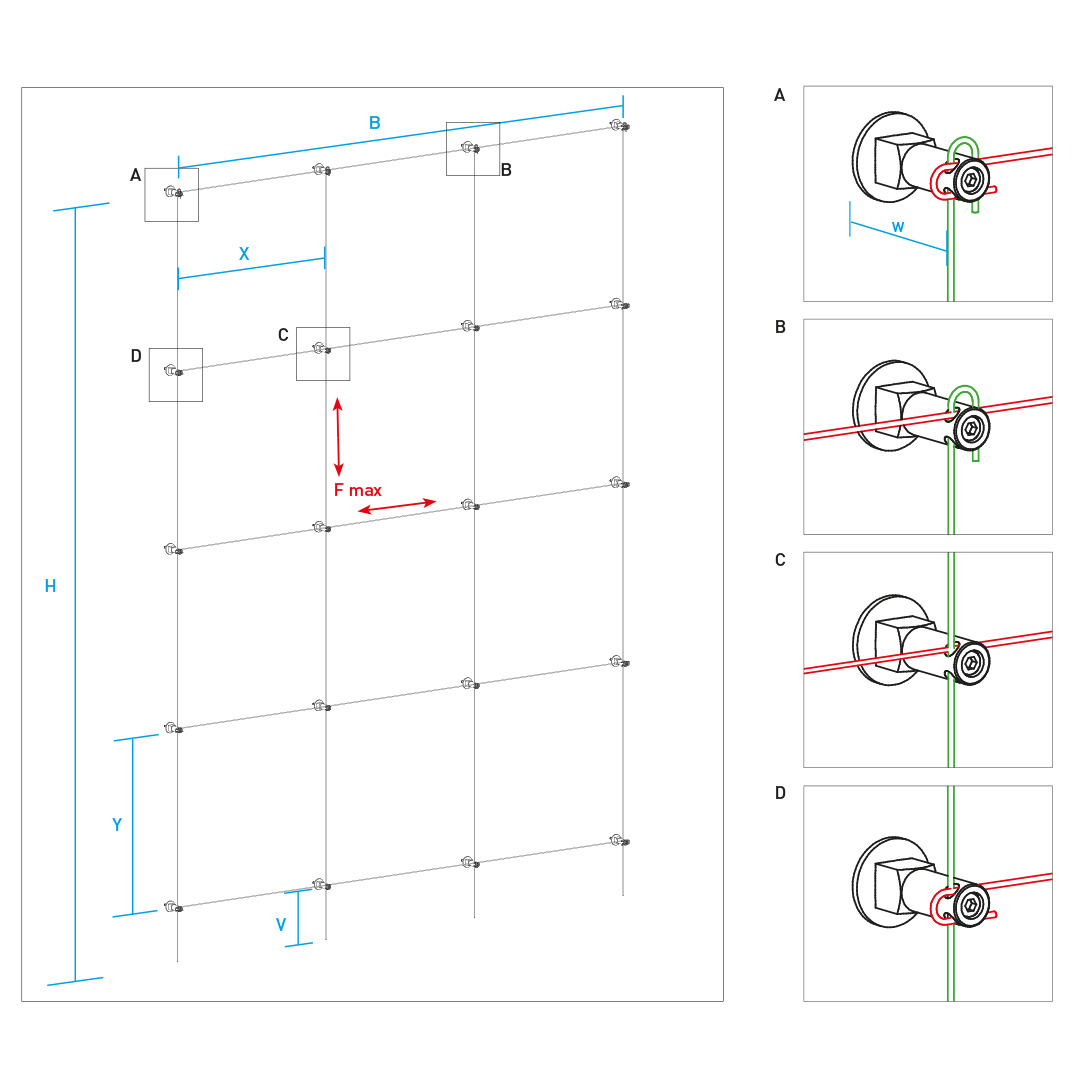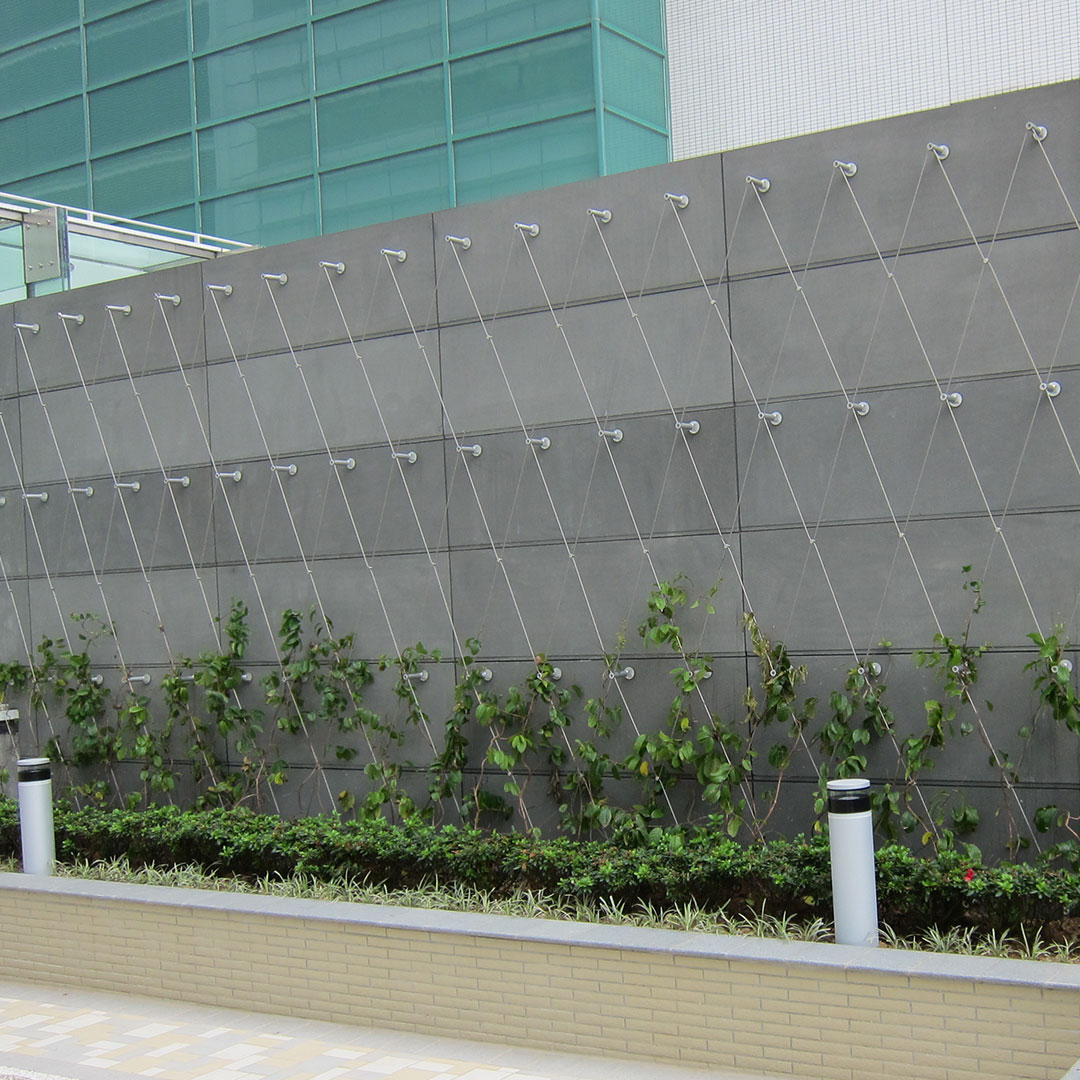 GREENCABLE LIGHT RGR 1000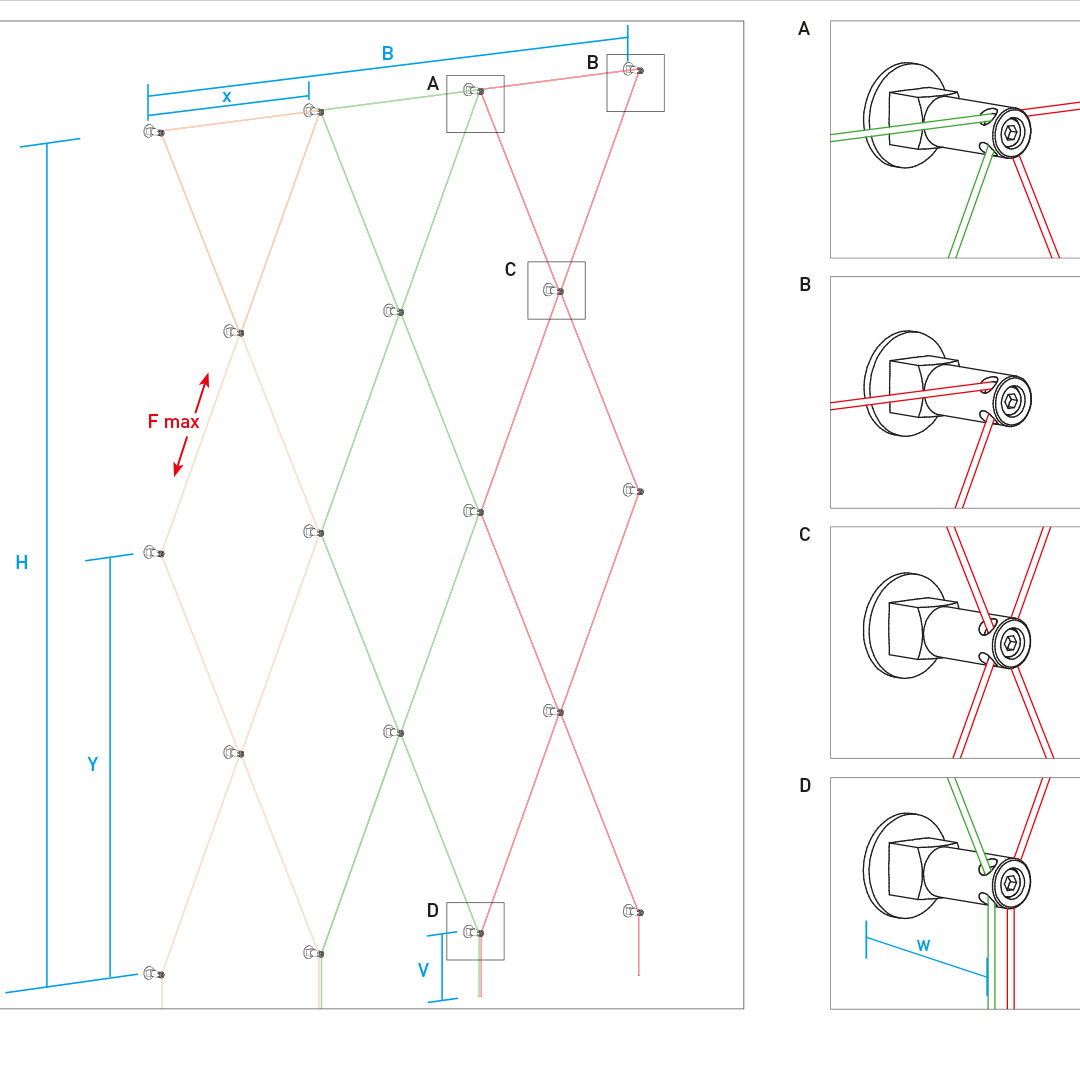 CONTACT US
Greenery with
rope systems and wall brackets
Phone: +49 (0) 7162 948 150 155
E-Mail: seilsysteme@carlstahl-arc.com