Attractive green façades are in vogue, are eye-catching and enhance the building. In the past, ivy grew uncontrollably along façades, damaging the buildings with its tightly gripping tendrils. Different systems are available depending on the type of climbing plant, as well as the size and the mounting base of the greenery. GREENCABLE HEAVY / PROJECTS / SAFETY are all about individual planning including structural analysis.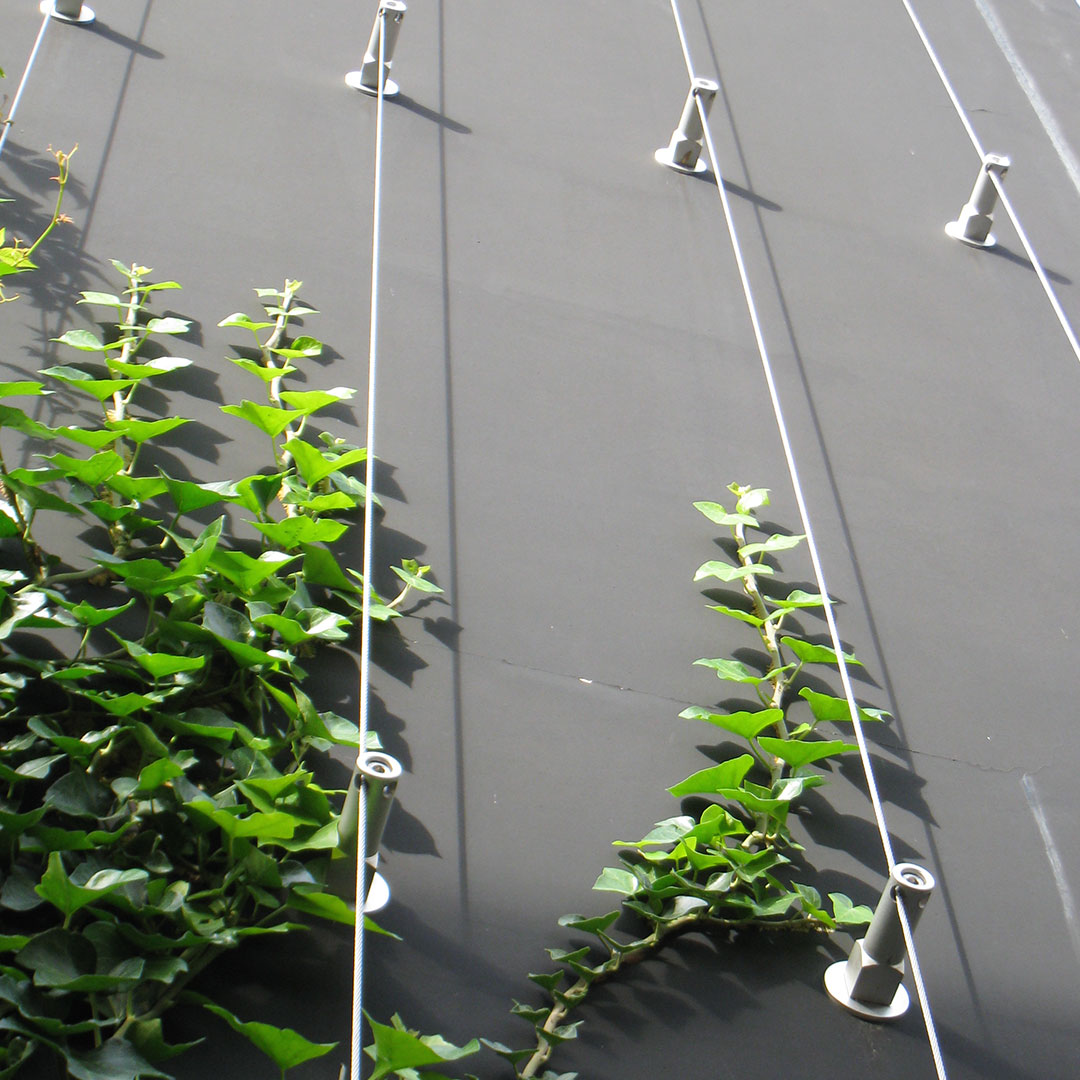 Thanks to simple installation and high flexibility in design, the LIGHT system ensures longevity and a delicate appearance even during the growth phase of the climbing plants.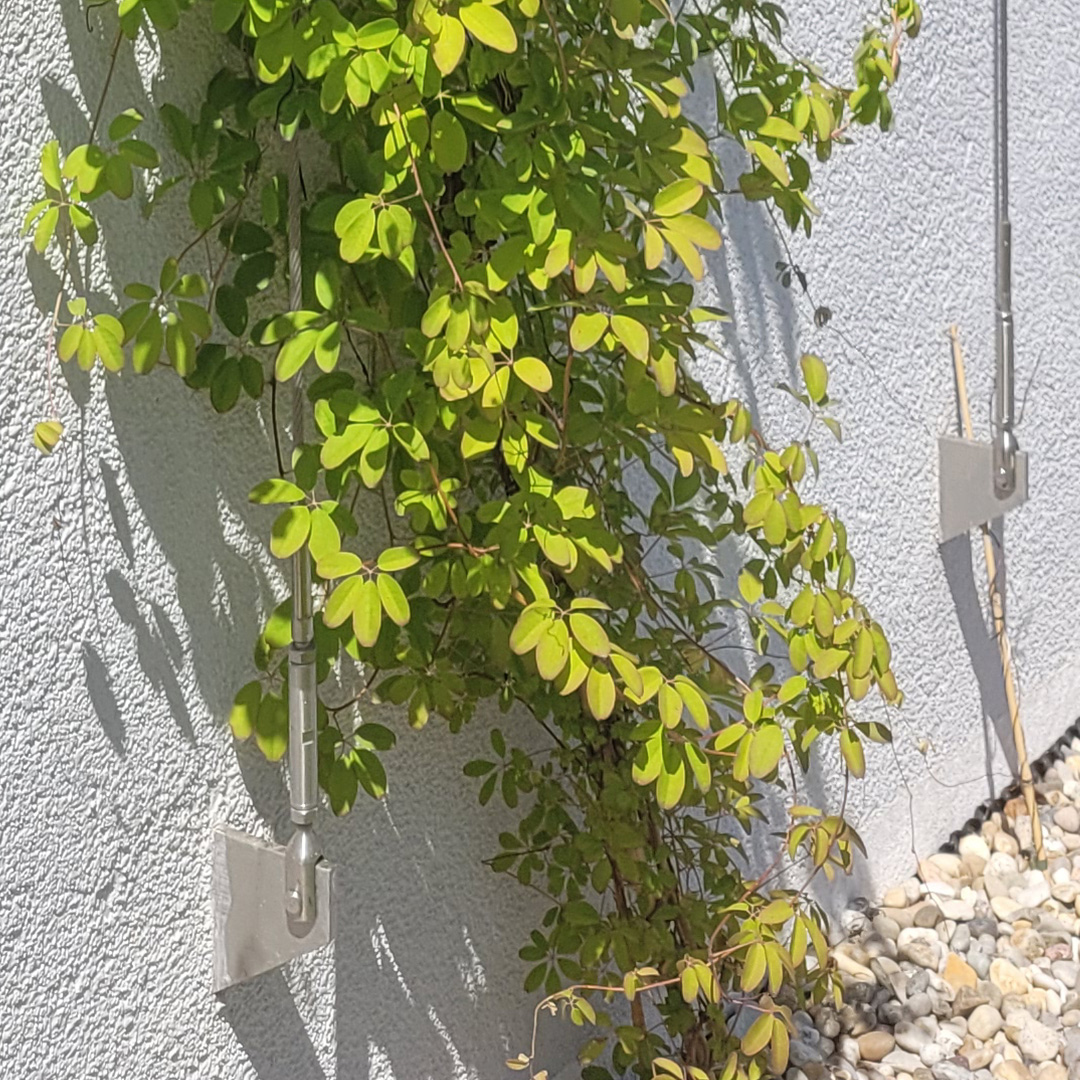 The bracket system as an all-in-one solution offers the optimal solution for planners and architects, especially for ETIC systems, including all fasteners and a structural analysis of the system.
CONTACT US
Greenery with
rope systems and wall brackets
Phone: +49 (0) 7162 948 150 155
E-Mail: seilsysteme@carlstahl-arc.com